Before heading off to bed I decided to try and do a layout. I chose November Sketch #1 from Let's Get Sketchy and the Fashion Recipe from the My Scraps and More Fashion/Design Pinterest crop challenge. I am also entering this in the Creative Monthly Project challenge on Colorful Creations. The challenge called for using bling - which I used a strip of red bling down the right hand side.
Here's the sketch:
Here's the Pinterest Inspiration: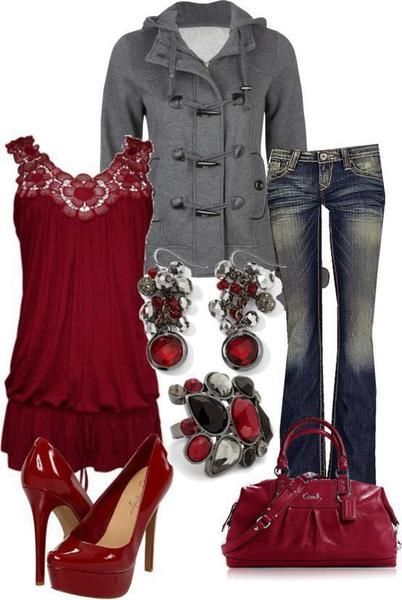 colors: Red, Black, Grey, and White
Rugged Jeans- Distress on your page
Jewelry- Add Bling
And finally - my layout:

and now I'm off to bed! Thanks for stopping by!