For tonite's layout I resumed working with my photos from Hagley. I have two photos I took in the museum area before I went to the workshop, powder mill and mansion tours. I used some Prima Resist Canvas shapes for the first time as well as some diecuts and an embossing folder. I colored them with Distress Stains, Distress Inks and Perfect Pearls.
I used a sketch from Scrapbook.com Page Maps Challenge Sketch #4 and also entered it in the Scrapbook.com 2 Pic Challenge.
Here's the sketch: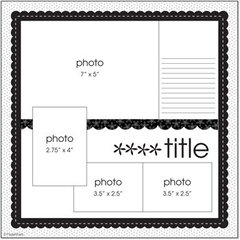 I had a very severe migraine today so I am limiting myself to this creation and heading back to bed. Hopefully tomorrow will be a better and more creative day! Sweet dreams to all!