Tonight I used May Sketch #1 from
Let's Get Sketchy
along with the color palette ctd292 from
Color Throwdown
(which I hadn't realized closed yesterday.) Fortunately it also falls into a color variation on Category Two - Color from
Scrapbook.com
and the upper right hand block of color from
SEI Lifestyle Blog
Tyra's May Color Combo. I also used 3 different paper collections for UUS4 over at
Soul Scrappers
(which also closed yesterday.)
The Sketch:
Color Palettes: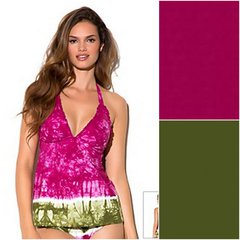 My 3 different paper collections are SEI Couture (the background), SEI On the Coast (the lime green flower pattern) and the title 'Magnifique' from a K&Company pad. There are also solid papers - the pink from SEI A Fair Day and the Silver Metallic is Creative Imaginations.
And here is my layout:
So sadly most of the challenges I had hoped to enter have closed but I still enjoyed putting this layout together. I wish that you could see the photos better as they are really beautiful in person. Thanks for stopping by. Hopefully tomorrow I will have more creative time and more to share with you.